What is the Art of Submission?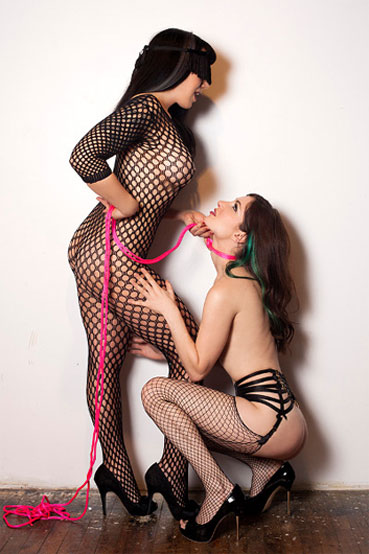 Welcome to your virtual boudoir for exploring the world of what professional submissives have to offer. We are passionate women who share an interest in kink and BDSM and have shaped this area of play into a new art form. From minute intimate moments to grand lavish scenes of decadence, watch us bring your ultimate fantasy to life! Are you intrigued by the thought of delivering a sound spanking to an exposed derriere? Do you like costumes and role play? Have a specific fetish? Or what about trying your hand at Japanese rope bondage? How about training a girl to be your puppy – Sit! Roll over! Beg! Good girl! Maybe you aren't sure what you like and want to explore. Or aren't yet comfortable bringing these topics up with your girlfriend. Or want to improve your technique. Maybe you want to explore that dark fantasy that has been dormant for too long. Working with a professional submissive, you can explore your deepest fantasies in a safe space, with experts who will make it a comfortable, fun and effortless experience. Let us pamper you!
Who are the artists?
The Artists featured on this site are strong women who embrace their sexuality by exploring the risky world of power exchange and want to share this passion with you. We are educators, intrepid crusaders shedding light on the veiled world of BDSM and showing that it doesn't have to be a taboo, dangerous or harmful lifestyle. We are kink positive, healers, advocates, students, teachers and lovers.
What is it about submission appeals to us?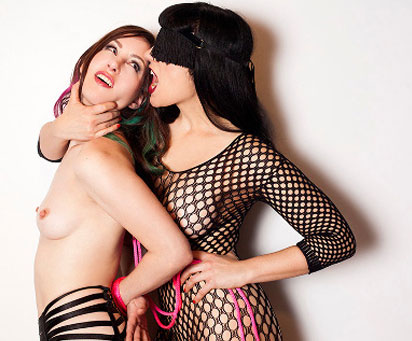 Submission can mean many different things to different people. For some, play has become too tied up in rules. "Touch me only in a certain way." "Only approach me at the right time." "You want me to do what???" We can get stuck in our own heads on what we "should" like, and it can keep us from the liberated pleasure we want and deserve. Submitting gives our partners license to take, and gives ourselves license to be taken. It cuts through the baggage, allowing us to give up control and be the sexual beings we want to be.
For others, BDSM is about the sensations. A spank on the bottom, properly delivered, gets endorphins going, and pain morphs into pleasure. Hot wax combined with cold, cold ice stimulates the skin to make it even more sensitive to the touch. These games combined with a blindfold and simple restraints emphasize the vulnerability of our bodies to a stronger force. Role play takes us back to the fantasy novels and TV shows we enjoyed while going through our sexual awakenings – the kidnapped maiden, swept away and forced to join the harem. Princess Leia – bound with the gold bikini and forced to serve. Or perhaps you dream about something more every day – the innocent student sitting in the front row, with a flirtatious glint in her eye and too-short skirts. The girl next door all the neighborhood boys lust after. The incompetent secretary that while she can't staple two pieces of paper together, will gladly bend over the copier machine. And best of all, submission means giving You the chance to take control of our minds and bodies. Let go of your conventional exterior, and join us in a world where it's encouraged to explore the dark side of human sexuality.