What is a session with a professional submissive like?
Simply put, there is no set format for the typical session. Do you desire a dark, intense, even disturbing scene? Perhaps something more light-hearted with the laughter and ease of old friends? Or do you desire a night of hedonism and sensual pleasures? From short, intense scenes that leave you gasping for breath to the luxury of being whisked off to a decadent land of fantasies, our Artists are eager to listen to your deepest desires and adept at breathing them to life.
BEGINNERS: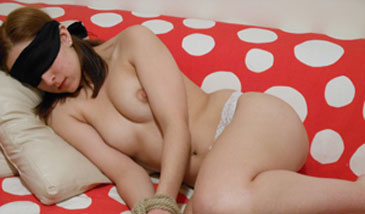 Have you always dreamed about a vulnerable young woman bound hand and foot, helpless before your gaze and hands? Perhaps you stumbled across such a sexually-charged image once, and it's dwelled in your mind since. When you close your eyes at night, you see her behind your eyelids, tempting you to take advantage. You want to caress soft skin, mold her to your will, and perhaps even discipline when needed.
Don't be afraid. We are here to explore these fantasies with you! Often taboo and subversive, your fantasies can now be made reality in a safe, secure and fun space where we can both explore to our heart's content!
INTERMEDIATE: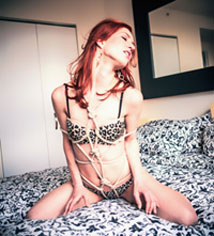 Congratulations, you've tied up and spanked your young woman into submission! She gazes at you with soft eyes and parted lips, breathlessly awaiting her next command. Or perhaps she is still far too cheeky and needs further development! Now what?
Are you looking to delve deeper into the psychology of Dom/sub play? Experiment with new implements, toys and role plays? Switch sides of the whip? Or perhaps just switch it up with a new partner to test a new dynamic and build a new relationship? We are your guides. Tell us what you already love, and we'll happily suggest how to step it up and become the diabolically creative, technically-skilled, stern-yet-caring Dominant we all know you can be!
ADVANCED: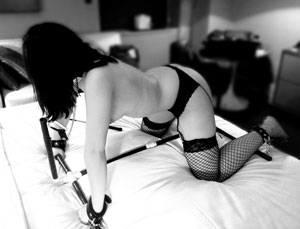 Welcome, Sir. Your young woman is now trained as a proper submissive should be. She holds her head at a deferential angle, yet darts flirty looks at you beneath her lashes. Her hands are behind her back, leaving her sensitive skin exposed and vulnerable to your touch. Her graceful body, taut with anticipation rocks towards you, tempting and inviting you to play.
This is the right place to find your complementary lesser half (although no less important). The smart, responsive submissive ladies of this site understand the meaning of Dom/sub play and what it means to relinquish power. All of us are kink players, some belonging to the scene, others just playing behind closed doors, but all are well versed in the Art of Submission. We invite you to test us, push us, tame us, and perhaps you'll be able to conquer us…
COUPLES: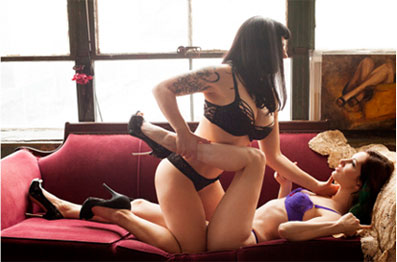 Maybe you're already a fetish-friendly couple looking to push yourselves further with a capable, sexy ambassador, or a new, eager duo with an interest in discovering how to begin to incorporate D/s play into your relationship. Bring your significant other in for a couples session, and one of our proficient switches will be thrilled to show you the ropes (and the whips!). We'll bring you into our world with a steamy session catering to you and your partner's unique desires and curiosities.
You'll leave having learned which buttons to push to reach new levels of kinky ecstasy!
SESSION TYPES:
Submission
Switch
Fetish
Fantasy/Role play
Sensual
BDSM
Traditional BDSM
Educational BDSM
Couple sessions
Double and group sessions – double sub, switch, Domme/sub, MFMF or MMFF sessions
Extended dates and concierge service
Travel dates